Raise happy, successful, cooperative kids
who know who they are.
The Child Whisperer book and podcast help you understand your child on a deep level and be the amazing parent your child needs.
The Child Whisperer Method
1. Identify

Each child moves through life
uniquely: playfully, sensitively,
determinedly, seriously. Find out
which of the 4 Types of children
you're raising.

2. Understand

Knowing your Type of child helps
you understand how they work on a
deep level. You'll see why they do
what they do.

3. Solve

Each Type of child needs something
different. When a challenge pops up,
you'll know what to do to confidently
solve it together with your child.
I'm Carol Tuttle,
author of the best-selling book,
The Child Whisperer.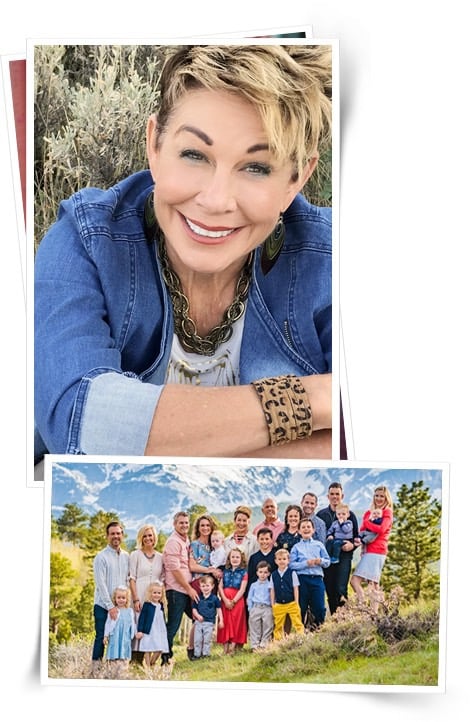 I'm Carol Tuttle,
author of the best-selling book,
The Child Whisperer.
As an educator, I began my work in secondary education and I have since taught hundreds of thousands of people online. As a mother, I raised distinctly different children—and I've been where you are.

No two children are alike. Some are naturally loud and playful, others are more reserved. What worked for one of my students or children backfired for another. How do you know what to do?

I discovered that the key to effective teaching and parenting is to customize your approach to each child. I have a framework to help you do just that, so you don't have to guess.

That's why I wrote The Child Whisperer—to help you know what works for your unique child.

I invite you to read the book, listen to my podcast, and be the amazing parent your child needs.
Get the Book
Children have come to meet me and ask me to sign their copy of The Child Whisperer. They recognize that this book has made their lives and their families happier.
Which Type of Child Are You Raising?
The answer will help you be the amazing parent your unique child needs.

Every child is unique, but they tend to move through the world in 1 of 4 general ways. Discover what your Type of child does and needs and you'll be a more confident parent who builds a lasting relationship with your individual child.
Parents who love The Child Whisperer
Elizabeth Bonet, PhD

"I have a PhD in clinical psychology with a specialty in family and couples' therapy. You can imagine that I have extensive training in that area. But your system is the one I refer to on a daily basis. It completely changed how I relate to my own children and often how I relate to their father. It also helps me relate to clients professionally and help them in the changes they are trying to make in their lives and relationships."

Clair D.

"The advice in this parenting book is so practical that you can use it and see results immediately! Since reading this book, I have felt a deepening bond with each of my children, and I am more considerate of their feelings as challenges arise."

Sara H.

"I have five young children, and although I may know my kids better than anyone else, I learned so much more about each of them through reading this book. Our interactions, discussions, and even difficulties have become much simpler and more joyful. It's true that a one-size-fits-all parenting approach doesn't work when you've got children that have different motivations, different ways of moving through the world, and different natural expressions!"

Tausha, mother of 5

"It doesn't matter how many kids you have, it doesn't matter where you live, it doesn't matter if you have a supportive spouse or not—it works."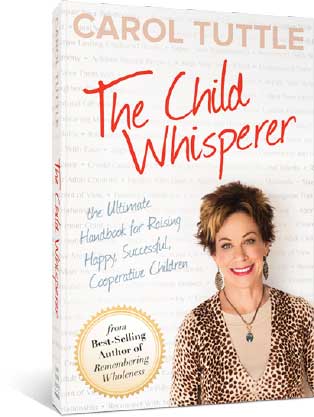 By reading The Child Whisperer,
you'll be able to:
Enjoy a happier family with less parenting burnout

Have more effortless cooperation from young children

Foster more confidence and success in your child

Repair troubled parent/teen relationships

Reconnect with adult children
See all reading options
Subscribe to Our Easy Parenting Practice Emails
Be the amazing parent your child needs.
By signing up, you are accepting the terms of our
Privacy Policy
and agreeing to receive emails from us.